Product name: Perforate Zinc Oxide Plaster

Item No.: CL-PL0007
Specifications:
1.color:white,skin
2. 1roll/box
3.width:18cm,10cm
4.length:5m
Feature:
*100% cotton fabric
*Low irritation to skin
*No residue glue left on human body
*Reliable adhesiveness
*Easy application
*Zinc oxide adhesive provides strong fixation
*Tears easily by hand
*Allows the skin breath freely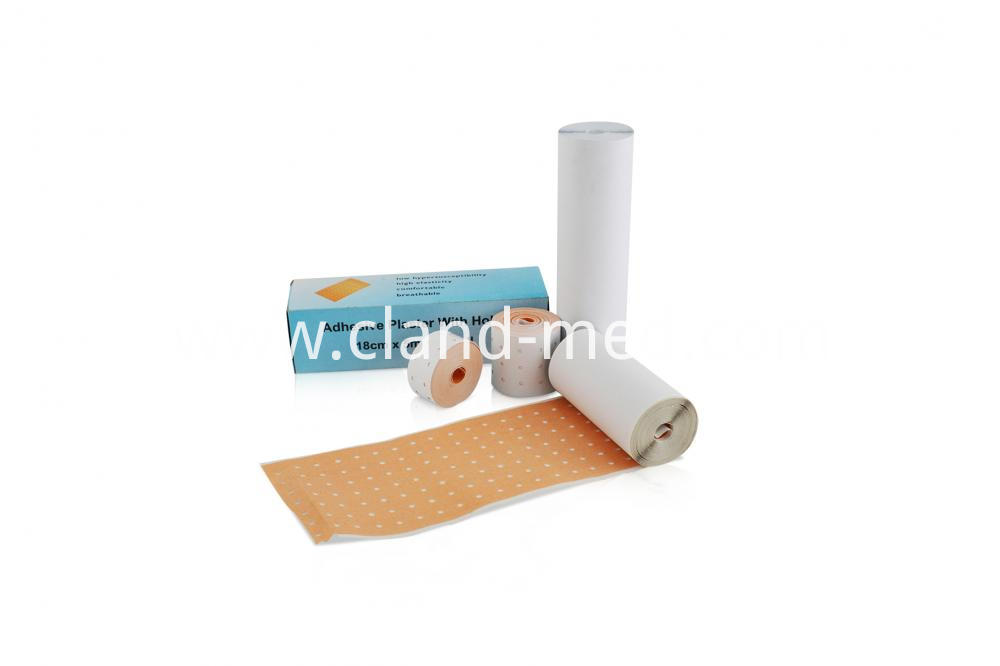 Distributed small holes uniformly, drilled plaster is formed in order to increase air permeability and moisture penetrability.
How to use: It is suitable for fixing all kinds of dressing and light duct. Its main features are: good air permeability and moisture penetrability and fixing firmly, strong suitability, and convenient to apply.The curing plaster has many functions such as easing pain, diminishing inflammation, invigorating the circulation of blood, having expanding function to local blood vessel. It is used for rheumatoid arthritis, joint strain or other ache caused by cold -dampness.
Packaging: 1rolls/box ,100boxes/ctn
Advantage of Our Company
1. Professional medical products manufacture for more than 10 years
2. High quality with competitive price
3. Independent Design and Outstanding Sales Team
4. Large Supply Ability
5. Excellent after-Sales service