1.The plaster bandage shall be neat and flat without crimple and exfoliation, The plaster bandage shall be stick to the supporting gauze uniformly.
2.The area of supporting gauze shall not less than 24g/m2 .
3.Density, warp: not less than 9 yarns/cm, weft: not less than 6 yarns/cm.
4.The area quality of plaster bandages shall not less than 340g/m2.
5.Loss of weight at stirring no more than 20g.
6.The termination ending: 6-8 minutes.
Chemical performance: the CaSO4·1/2 H2O content shall not below 88%.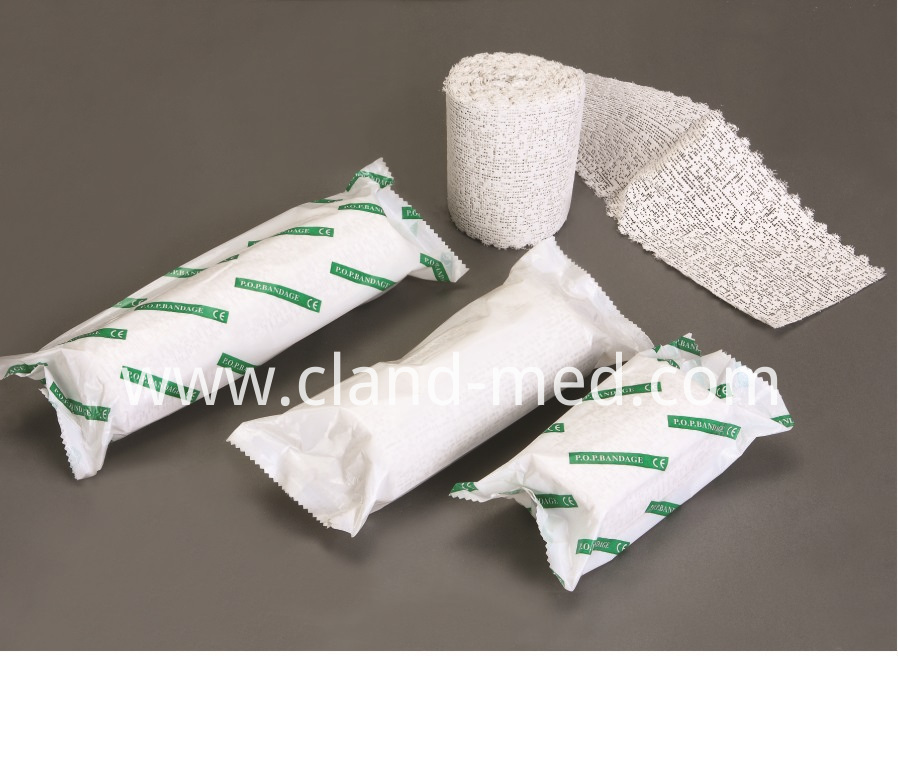 Specification:
Width: 2", 3", 4", 5",6" 8"etc.
Length: 2.7m, 3m, 4.5m, 5m etc
Packing:
Size

Qty of packing

Size of carton

(mm)

G.W

(kg)

N.W

(kg)

5x270cm

240rolls

580x340x260

15

13

7.5x270cm

240rolls

580x340x360

22

20

10x270cm

120rolls

580x340x340

15

13

12.5x270cm

120rolls

580x340x270

18

16

15x270cm

120rolls

580x340x350

21

19

20x270cm

60rolls

580x340x230

15

13

5x300cm

240rolls

590x350x260

16

14

7.5x300cm

240rolls

590x350x360

23

21

10x300cm

120rolls

590x350x240

16

14

12.5x300cm

120rolls

590x350x280

19

17

15x300cm

120rolls

590x350x350

23

21

20x300cm

60rolls

290x350x230

16

14

5x460cm

144rolls

430x430x250

15.5

13.5

7.5x460cm

144rolls

430x430x350

22

20

10x460cm

72rolls

430x430x240

15

13.5

12.5x460cm

72rolls

430x430x290

18.5

17

15x460cm

72rolls

430x430x340

21.5

20

20x460cm

36rolls

430x430x240

15

13.5